Portfolio
Our most important transactions have been:
three AgustaWestland 139 helicopters to the Estonian Border Guard
two Thales-Raytheon Systems Ground Master 403 medium range radar systems to the Estonian Ministry of Defence
two ILS (Instrumental Landing System) to Estonian airports
* The AW139 (formerly known as the AB139) is a medium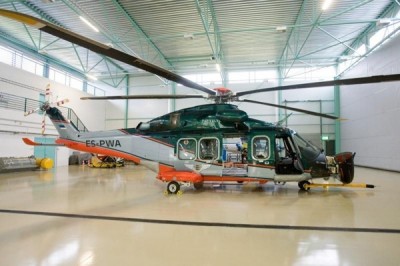 twin-turbine helicopter,which was developed by Bell Agusta Aerospace,
a joint venture of Bell Helicopter Textron, Inc. of the USA and AgustaWestland.
The AW139 is available in both civil and military configurations and is capable of carrying up to 15 passengers or 2,500kg (5,500lb) useful load. Civil applications include passenger transport, law enforcement, utility and offshore oil support. Other roles include search and rescue (SAR), cargo lift and fire-fighting.
Estonian Border Guard order three AW 139 (first delivered October 2007)